HYAS Protect complements the Fortigate next-gen firewall by providing visibility and blocking attacks at the DNS layer.
Amplify the Value of Your FortiGate Investments
With ransomware, phishing, botnets, and malware campaigns, hackers attempt to gain a foothold inside the network, as they need to communicate with C2, known as "command and control," to execute their attacks.
HYAS' Protective DNS solution complements the FortiGate next-generation firewall (NGFW) by providing visibility and blocking attacks at the DNS layer. The partnership between Fortinet and HYAS enables enterprises to leverage their FortiGate investments and protect against an expanding attack surface.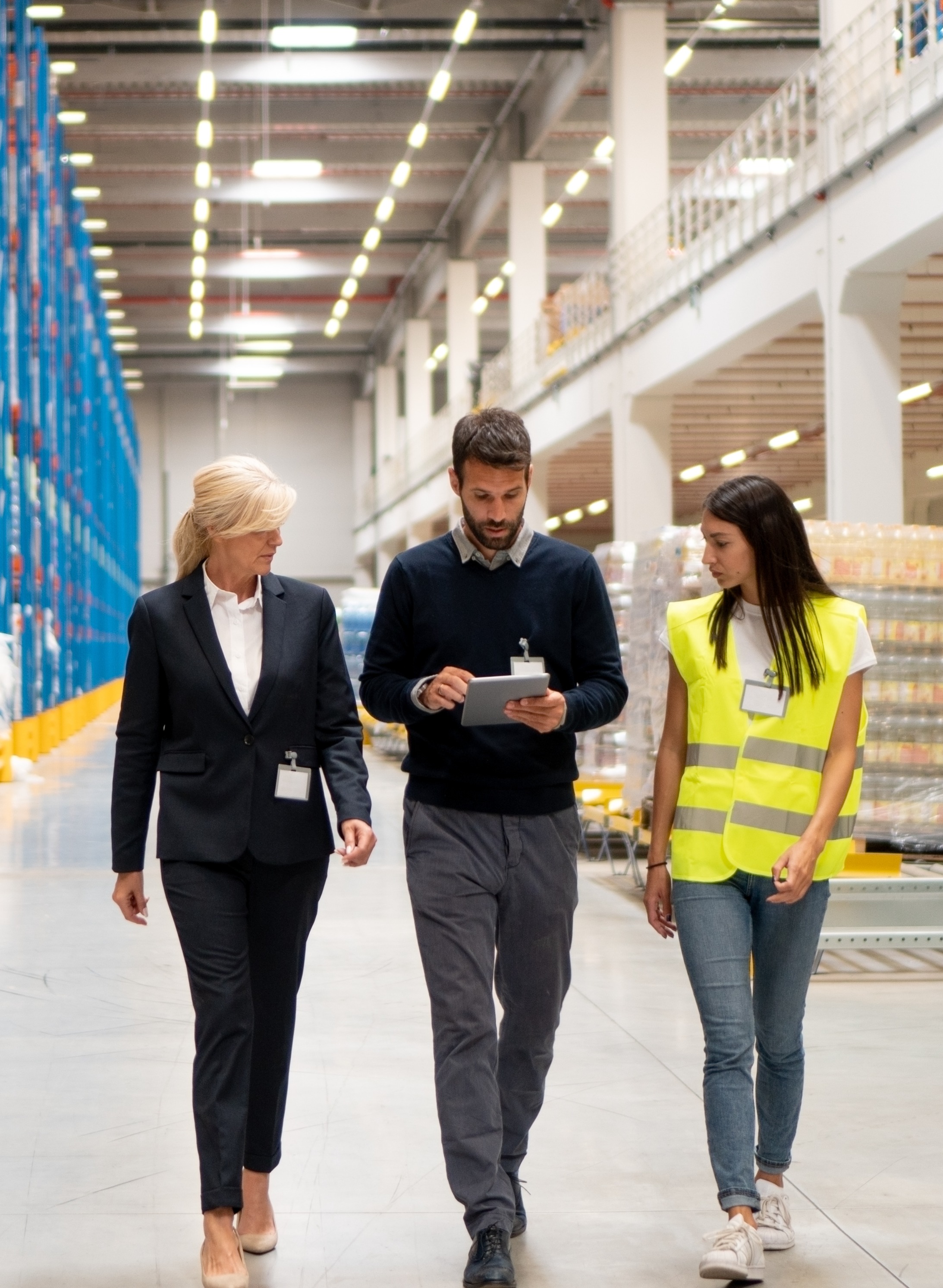 Better
Together
Use Case 1: Corporate Workplace Protection
Incorporating Protective DNS
Fortinet FortiGate integration with HYAS Protect adds a Protective DNS service that introduces an additional layer of network security. Whether it's protecting the corporate or the production environment, HYAS Protect easily integrates into both, adds unique value, and can identify, block, and mitigate even intricate and elaborate attacks, together with the FortiGate and the Fortinet Security Fabric.
Use Case 2: Production & IoT Device Protection
Enhance security operations
Utilize high-fidelity alerts within security analytics platforms such as FortiSIEM or FortiSOAR to gain granular visibility and analysis into
DNS traffic, as well as bolstering the effectiveness of security operations, while reducing noise related to false positives.
Featured Resources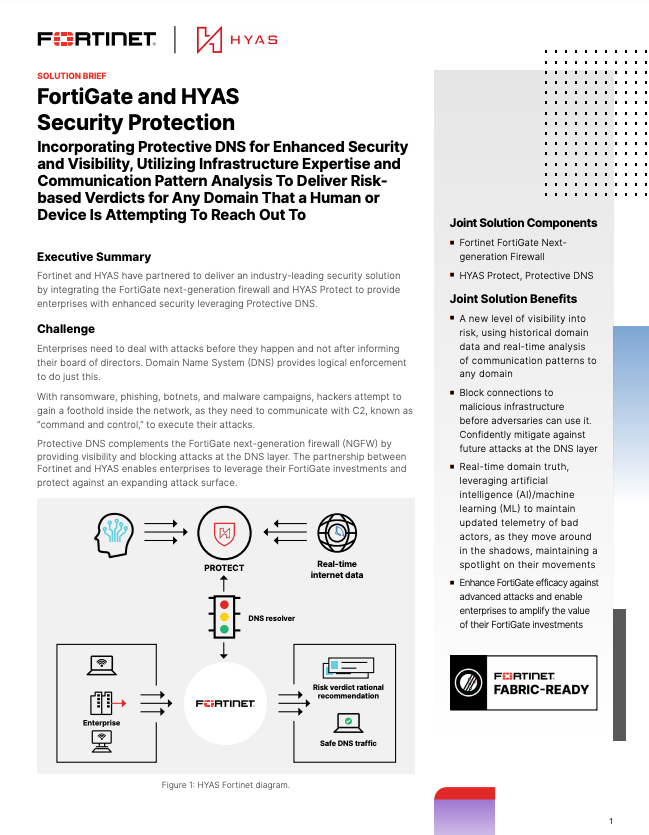 HYAS Protect and Fortinet FortiGate Solution Brief
Fortinet and HYAS partner to provide enterprises with enhanced security by integrating the FortiGate next-generation firewall and HYAS Protect.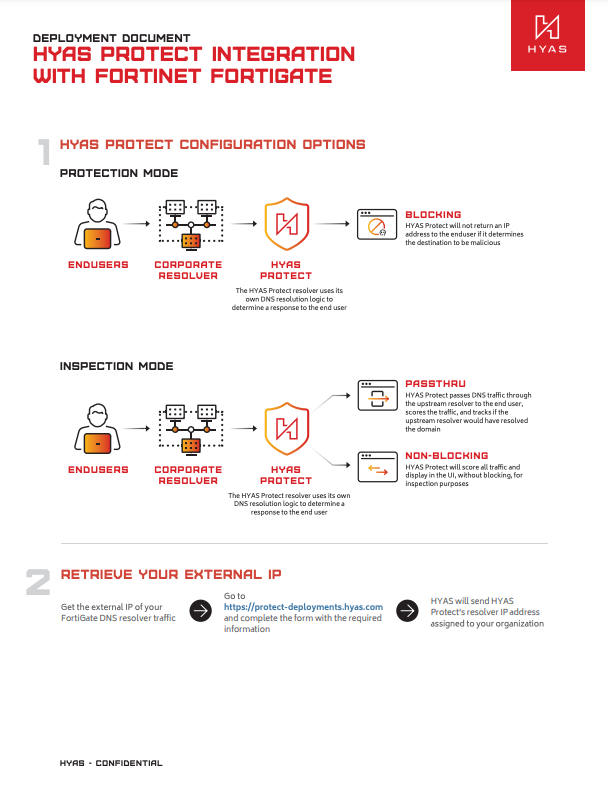 DEPLOYMENT DOCUMENT
Add a Protective DNS layer to your Fortigate instance in three easy steps. Learn how in our Deployment Document.