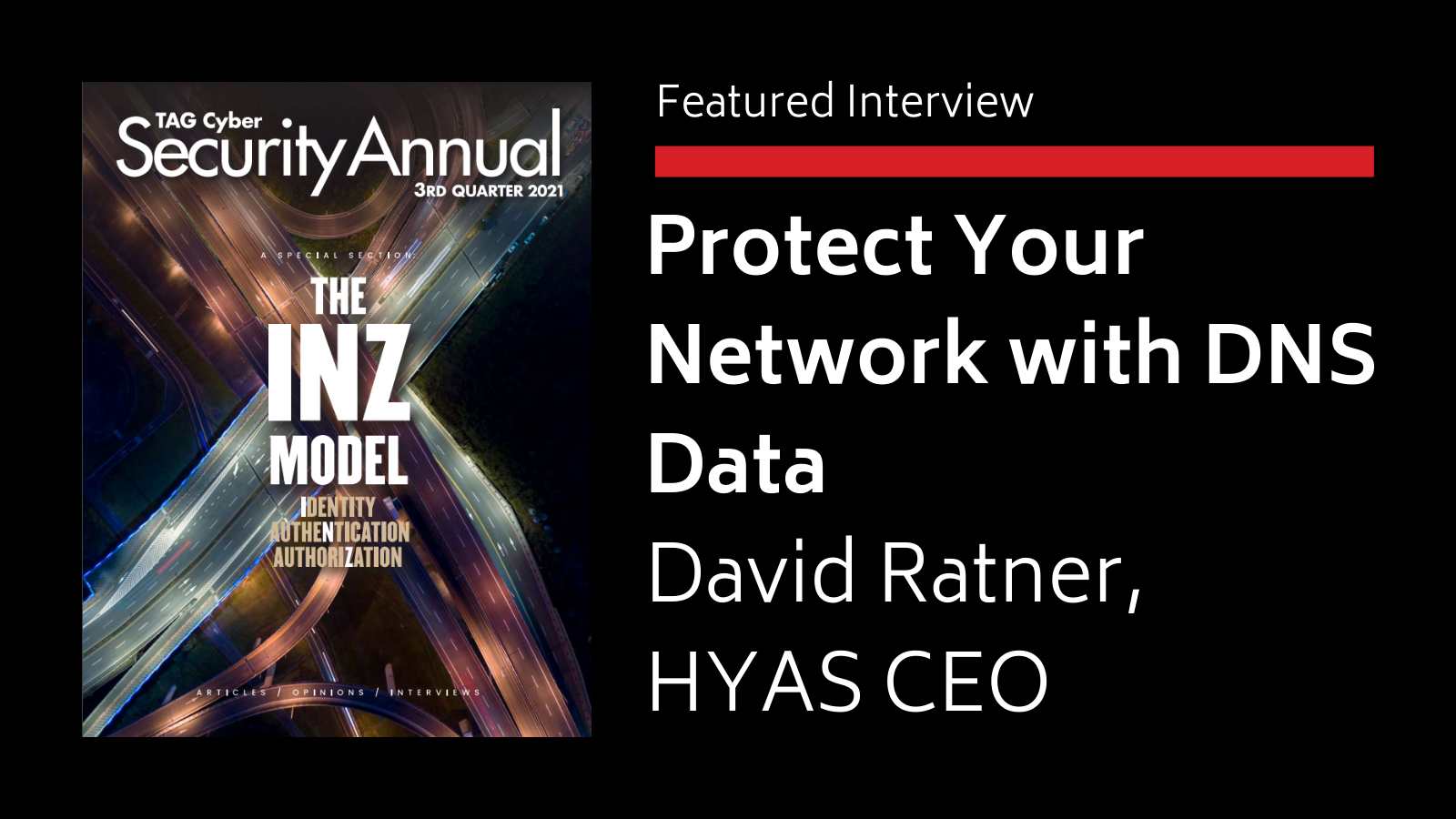 The TAG Cyber Security Annual is a quarterly report featuring insights, perspectives, and commentary on cyber risks, security safeguards, and technology innovations.
Read Q3 2021's report for an exclusive interview with David Ratner, HYAS CEO, where he shares his thoughts on why the NSA and CISA recently issued guidance on the importance of DNS data. He also answers:
What are top use cases for incorporating PDNS into an enterprise security program?

What are some things that DNS data can tell analysts that other security data cannot?


Why don't companies use DNS more readily as a data source for identifying IoCs?